Cycling Tour
Delight in Cycling in Kangra Valley, a path that makes you zip through Chir pine forests, winding streets, jeep tracks and charming Buddhist areas that are steeped in serenity. Accompanying you is the awe-inspiring Dhauladhars that appear to rise above rice paddy villages, quaint hamlets, old world charmed places of worship, cobbled paths and tea gardens.
The cycling in Kangra Valley extravaganza also makes you push your boundaries as you take on altitudes of 1300m or 4940ft. A 260 km circuit entailing uphill and downhill trails and some flat stretches adds to the glee of the experience.
Not to mention the grand beauty of Kangra Valley that treats you with splendid sights of Mother Nature. You have lush carpeted slopes that are laced with frosty summits, terraced slopes of corn or tea, gurgling streams, orchards and vibrant blossoms. The valley is located in the winsome state of Himachal Pradesh, one of the nature prides of India.
Enquiry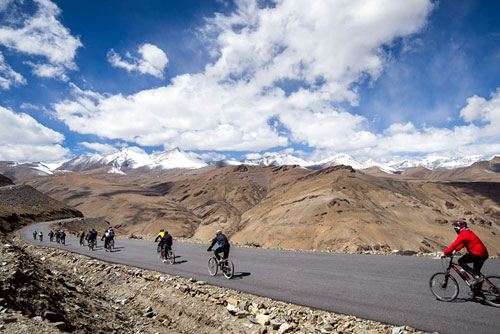 11 Nights / 12 Days
Manali Leh Cycling Expedition
Tour Code : LEH - 06
Enquiry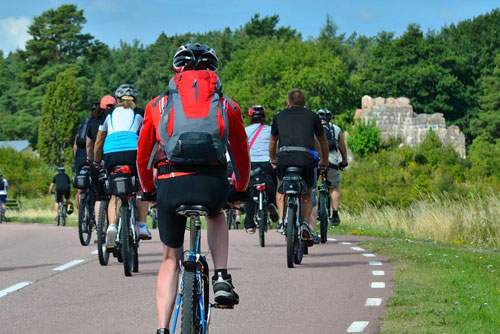 13 Nights / 14 Days
Golden Triangle Cycling Tour
Tour Code : RAJ - 13